I just took part in the Readathon held by Lily and Norika and this is the first book I read in those many, yet so few hours.
'If love is like a possession, these letters were my exorcism.'
RATING: FABULOUS 5 STARS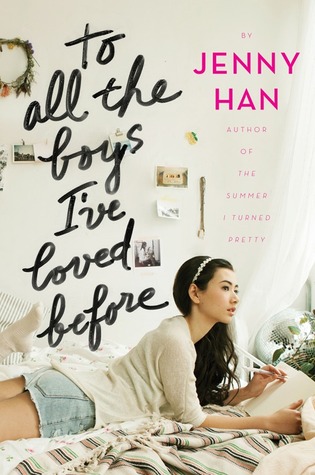 PLOT:
What if all the crushes you ever had found out how you felt about them… all at once?
Sixteen-year-old Lara Jean Song keeps her love letters in a hatbox her mother gave her. They aren't love letters that anyone else wrote for her; these are ones she's written. One for every boy she's ever loved—five in all. When she writes, she pours out her heart and soul and says all the things she would never say in real life, because her letters are for her eyes only. Until the day her secret letters are mailed, and suddenly, Lara Jean's love life goes from imaginary to out of control.
MY VIEWS:
I loved the book. It was truly great. Lara Jean's character was extremely relatable. Although I found the writing quite kiddish at first, as the book progressed the writing style did not seem too bad. I loved the concept of the book and the fact that it was different from all others.
I loved the relationship among the three Song sisters, and how despite everything, they were always there for each other. I have seen dysfunctional families, and theirs despite being one fared off pretty well.
And Peter, Oh, my God, do I love him. So hot and charismatic, he stole my heart. I want a personal version of Peter Kavinsky too. Genevieve is like a typical mean girl, whom I hate too and I cannot imagine how Peter spent 4 years with her.
Have you read this book?
Tell me your views in the comments section.
Peace out cuties ♥